Each of the hunting knives presented here are the result of years of personal testing; being the only knives I use for my own hunts. Each is considered a Loveless Style knife, based on designs from the famed knife designer, Bob Loveless. While I have tested many of my knives in the field, these three models have proven to be the best and the ones I enjoy making the most for my customers.
All are made from CPM154 stainless steel (3/16" stock) that is professionally heat treated by Pacific Heat Treating with a cryo-tempering draw that results in a tougher steel at a higher Rockwell hardness of 60, resulting in excellent edge retention.
All fittings are stainless as well, so that no part of the knife can corrode or rust. The standard handle material for each is micarta, which is a phenolic composite made of a fiber weave soaked in acrylic resins – it will outlast the steel and is the material I prefer on my own outdoor knives.
The picture to the right is from my favorite place to hunt: Alaska. I took my Nessmuk model with a micarta handle on my most recent trip to Alaska, putting it to work on several caribou, countless salmon, and numerous camping chores, and still sharp after three weeks of use.
After several deer, my dropped hunter finally needs sharpening. It has been a dream.

Kirby, Houston, TX
Dropped Hunter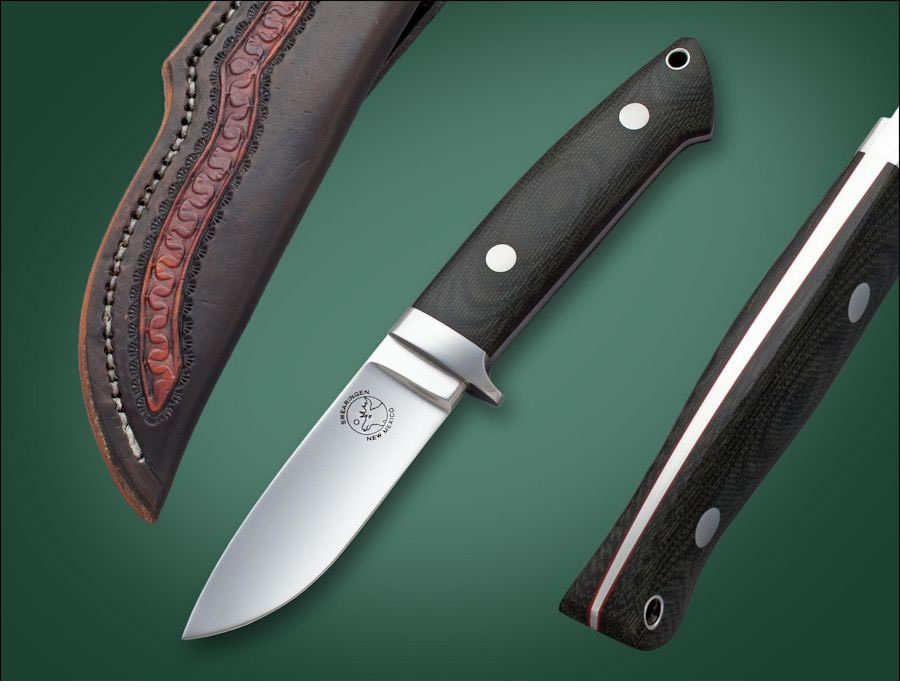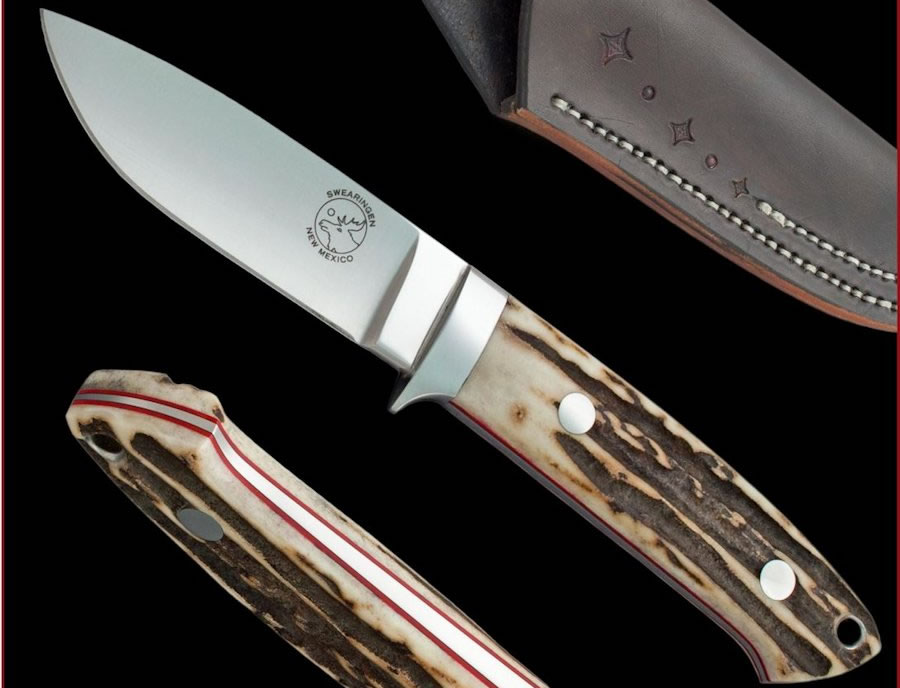 The knife choice for big game hunters the World over, this classic design has been field-tested on everything from Alaskan caribou to African gemsbok. The Loveless Tradition is truly alive and evident here, from its 3.875" tapered drop-point hollow-ground blade to the highly contoured handle that effortlessly becomes one with the hand. Holding the knife, it's immediately apparent that the spirit to perform is here in abundance.
Price: $475.00
Enquire about the Dropped Hunter
Semi-Skinner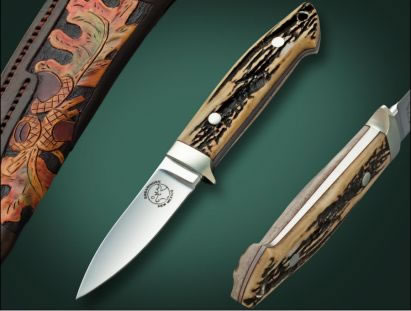 A deluxe choice for the adventurer who wants it all in a single knife, from the slender tip of the 3.500" blade—for performing fine work like caping and filleting fish—to the long belly of the cutting edge for game processing and everyday utility. This versatile all-rounder is compact and lightweight enough for everyday carrying on the ranch, farm, or out on the trail.
Price: $425.00
Enquire about the Semi-Skinner
Nessmuk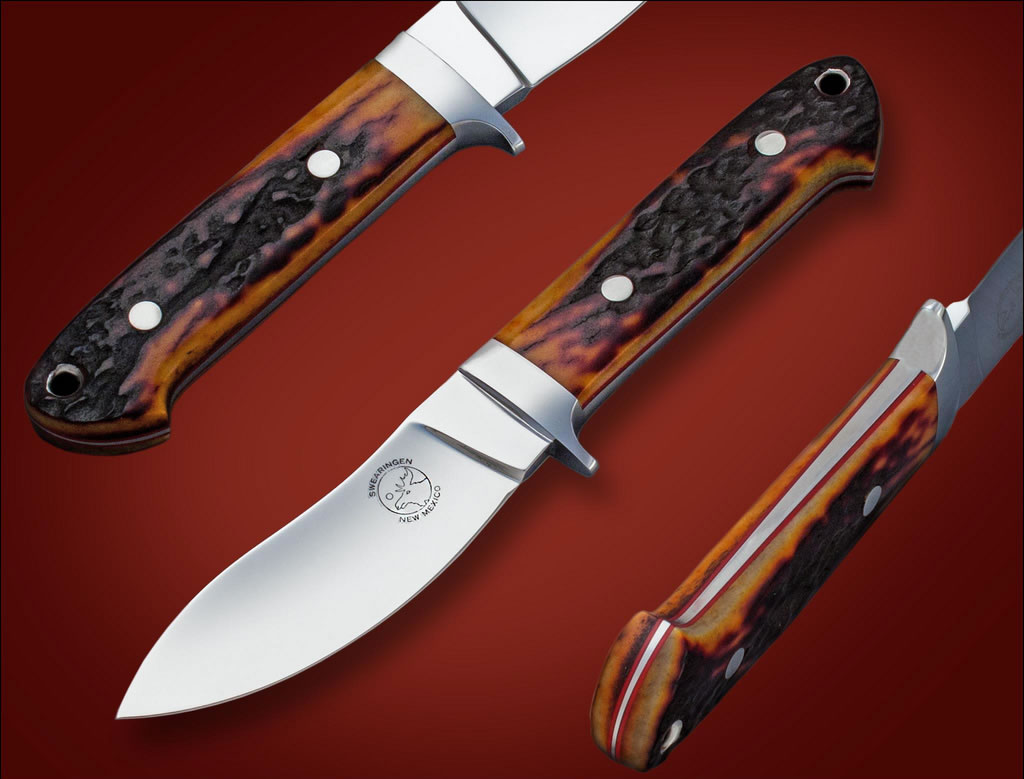 The maker's personal favorite for heavy big game chores, offering superior performance from skinning to overall game processing. I've used a wide 4.000" blade with a deep hollow-grind for more efficient cutting, making this knife the most productive option for the serious hunter or hunting guide.
Price: $525.00
Enquire about the Nessmuk
Sheaths
Just as my hunting knives have evolved, so too has my sheath designs. Today, each Swearingen Sheath consists of heavy 9-ounce leather double-stitched to a heavy 15-ounce welt, making for a stiff sheath that keeps the knife safely secured. Each is wet-formed to its respective knife and a "cam" is built into the welt so the guard of the knife is "locked" into the sheath; that way the knife won't fall out when you fall down.
Feel free to request your initials or art work on your sheath.
Handles
Sambar stag, sheep horn, mammoth ivory, burlwood, and desert ironwood make an attractive handle choice and are available for an additional charge.